You can expect first class service from the Fear Not team. You can follow this link to see more details.https://fearnottarantulas.com/expect-order-fear-not-tarantulas/
Knowing what to expect after we receive your order will help you be more confident about your purchase. We know ordering live creatures can be a little unnerving, and if this is the first time ordering from Fear Not, you may have many questions.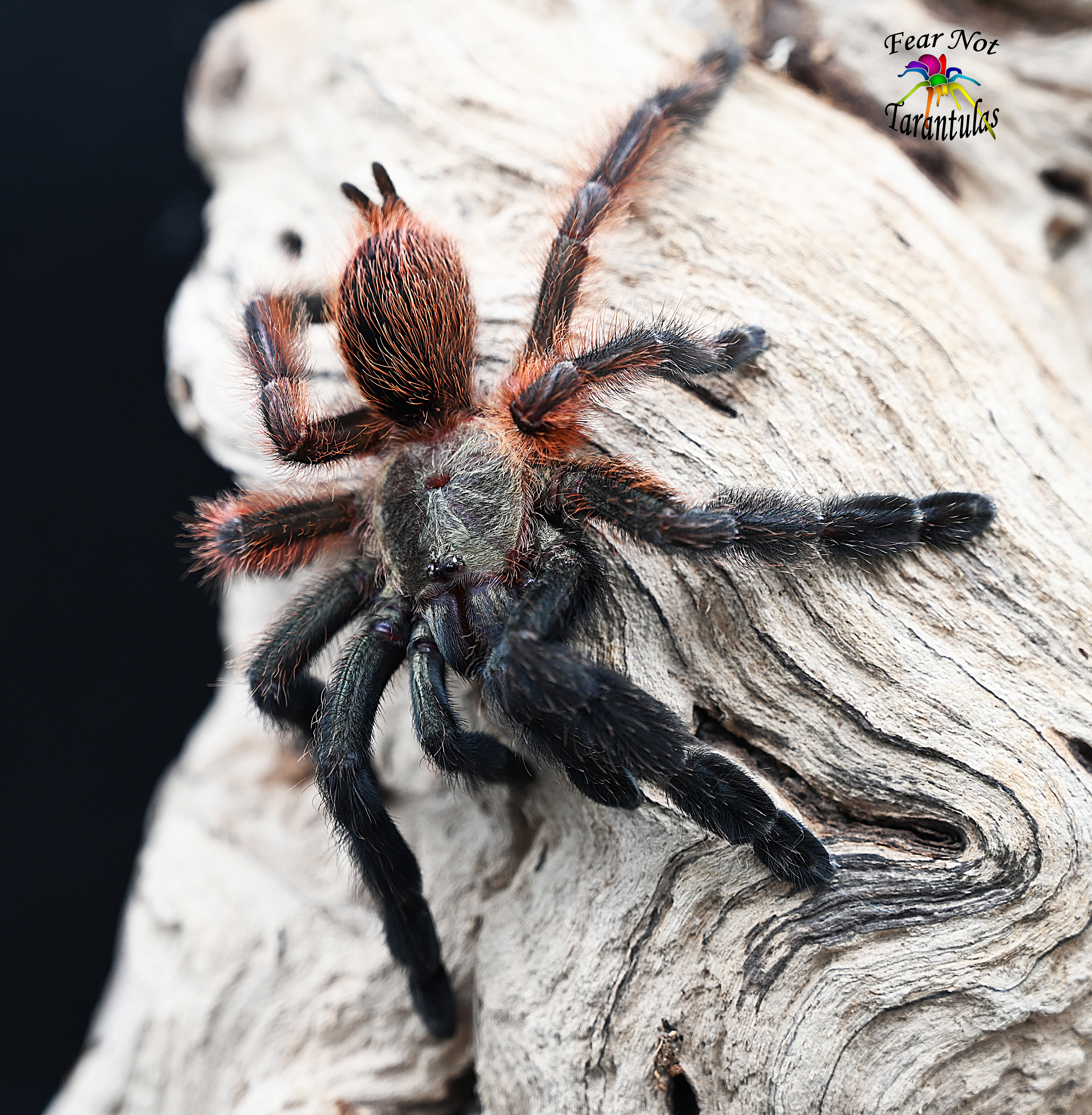 We have delivered tens of thousands of tarantulas safely all over the country and continue to set the standard for ensuring both smooth transactions and safe deliveries.
We consistently follow a process that you can count on.
Your Confirmation Email. After you place your order you will receive an automated response which will be confirmation of your order. If you do not receive it immediately, you may want to check your SPAM folder. The confirmation email has important information that will answer many questions you may have.
Shipping Details and Days We Ship On. The next email you receive from us will have shipping details in it. We will not ship your order until we receive a reply back from you indicating the shipping date, time, and place is ok with you and that you agree to our terms of service. We ship on Mondays and Tuesdays for delivery Tuesdays and Wednesdays.

It may take 1-4 days for you to receive shipping details, so please do not be concerned if a couple of days go by before hearing from us again.
We finalize shipments for the week on Saturday, so if you have your order in by Saturday (noon) it will ship the following week as long as our shipping schedule is not filled up.
You can add to your shipment as long as it is done before the Saturday (noon) before we ship your order..

Reply Needed. After we receive your reply to the shipping details, we will put you on the schedule for shipping on the agreed upon date. We will never ship a package out until we know it can be signed for or picked up. We will not ship out an order until we receive a reply to the "Shipping your order" email that has the shipping details in it. We know it can be unnerving to think that your order could be shipped without you knowing when but that will never happen when you order from Fear Not Tarantulas.
Tracking Your Order. You will receive tracking information from FedEx and Shopify when we print your package label. This may be several days before your order is shipped, but it may also be the day we pack your spiders. If you do not see tracking information by the date of shipping, please check your SPAM folder. You will also receive tracking via a text message. When we drop your order off at FedEx on the day of shipping, you will receive another alert from both FedEx and Shopify.
Additional Thoughts
Adding to your order. You can add to your order as long as it is not within 24 hours of being shipped. We will ship everything you order together for one shipping fee. To do this, simply create another order and at checkout choose the third shipping option "Add this order to my previous order that has not yet shipped and ship them together". If you make an additional order within 24 hours of the time we ship your order, it is possible that it we might not b
e able to include it.
Packing your order. We pack orders the same day they are
shipped, not the night before. Packing the day of shipping limits the time they are in the box. We drive the packed orders directly to our FedEx hub the evening they are packed so there is a little less handling and transferring from one truck to another.
Our labels. Each spiderling will come with a printed label with both the scientific and common names on them. These labels are removable, so they should come off the shipping vials easily for re-use.
Molt dates. If we have had a spiderling long enough, and it is over about 1 1/2", we will likely include a piece of white electrical tape on the shipping vial with the last molt date on it.
Terms of Service. It is important to take a look at our Terms of Service so you will have a good understanding about what is covered under our Live Arrival Guarantee.